We're very lucky here at Spin A Yarn to count one of the current top lace designers of the knitting world, Anniken Allis, as a great friend and well established workshop teacher.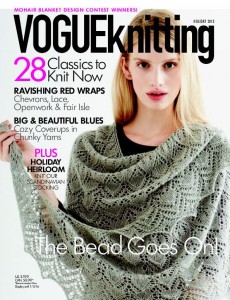 Hailing from Norway, knitting is in Anniken's blood – having learnt Continental knitting from a young age, she started designing patterns in her early 30s and her love affair with designing beautiful lace accessories and garments began. Now a published author (of Beaded Lace Knitting) and having had her work featured on the front of the highly respected US Vogue Knitting, we are thrilled that she regularly travels up from her home in beautiful Cornwall to continue teaching workshops with us – on everything from how to knit Continental style, to Norwegian 'Selbu' style mittens.
Anniken's delicate and glamorous shawls feature novel stitch techniques, unusual cast-offs (and sometimes cast-ons!), and often beading… she teaches all of these techniques and more on her popular workshops here at Spin A Yarn, plus staple techniques of Scandi-style knitting patterns such as Continental Knitting style.
We're very excited that Anniken will be teaching 'How to Design a Crescent Shawl' with us this summer, so if you have your heart set on designing your own glamorous lacy accessories, that will be the one for you!
If however you're a beginner, then Easy Lace Knitting will get you started with the core skills you'll need to master lace patterns, including the basic stitches and how to read lace charts.
We have a few spaces left on each of these workshops, so if you'd like to embark on making a gorgeous accessory with Anniken's help and advice, do visit our Eventbrite booking page or give us a call on 01626 836203 to secure your place. These workshops cost £59 each and, run from 10am to 4pm.
Easy Lace Knitting, Weds 4th March 2020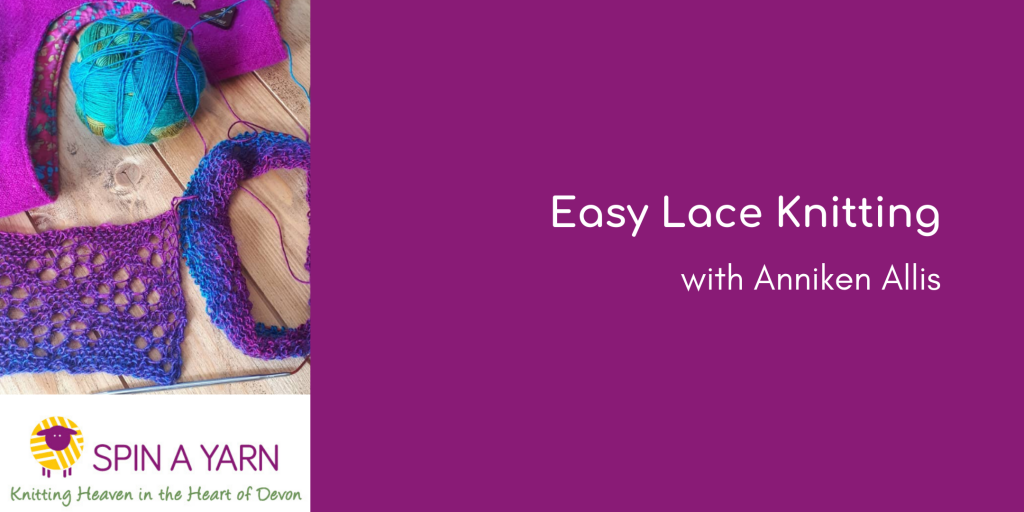 Learn to Design a Crescent Shawl, Weds 27th May 2020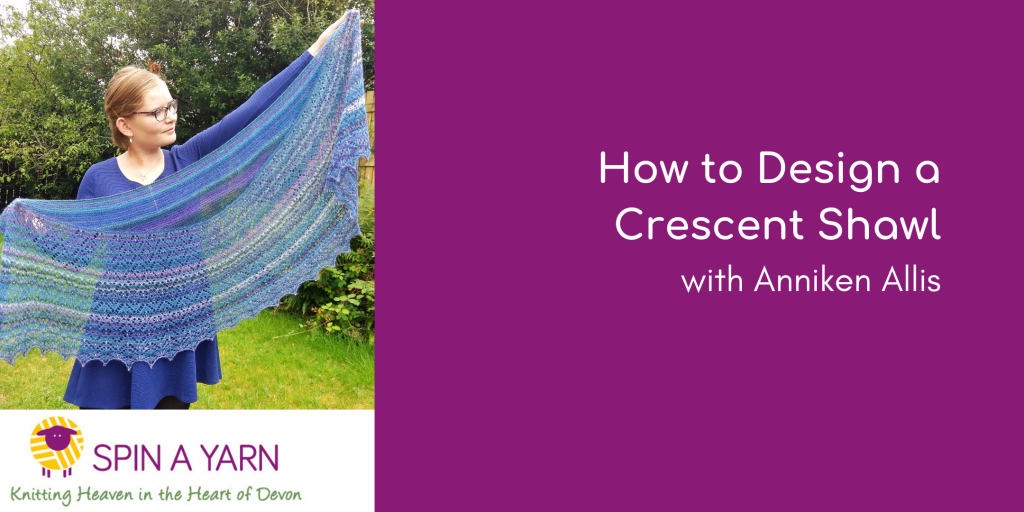 Learn Continental Knitting including Norwegian Purl, Weds 10th June 2020