Saturday 30th April was national Love Your Yarn Shop Day, and we celebrated at Spin A Yarn with a day of fun, discounts, and bunting!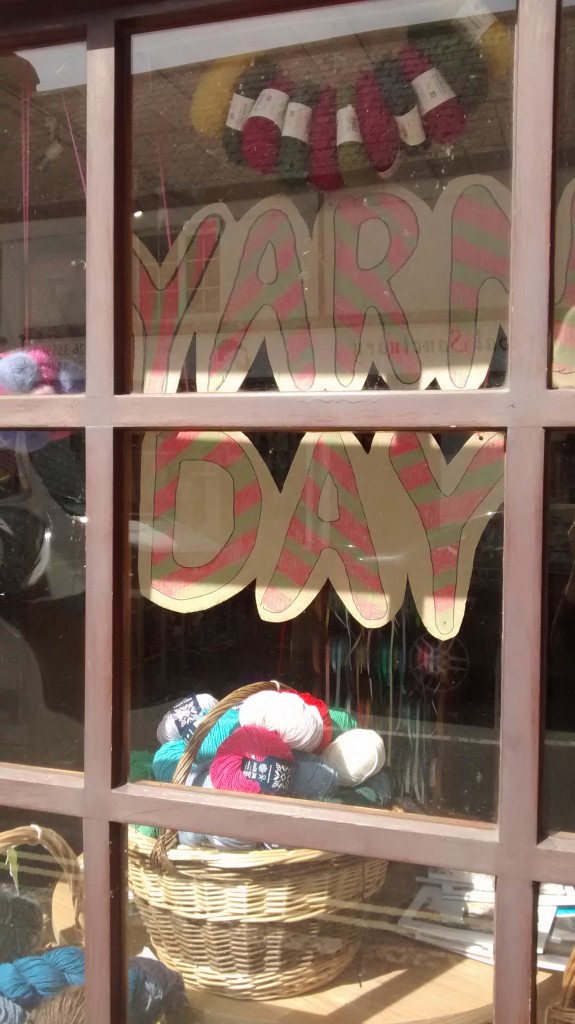 Along with a one day flash sale and bunting knitting, we also ran a competition where anyone who turned up in a garment knitted from yarn bought at our shop was entered into a raffle to win a beautiful basket of yarn. Aren't our customers talented!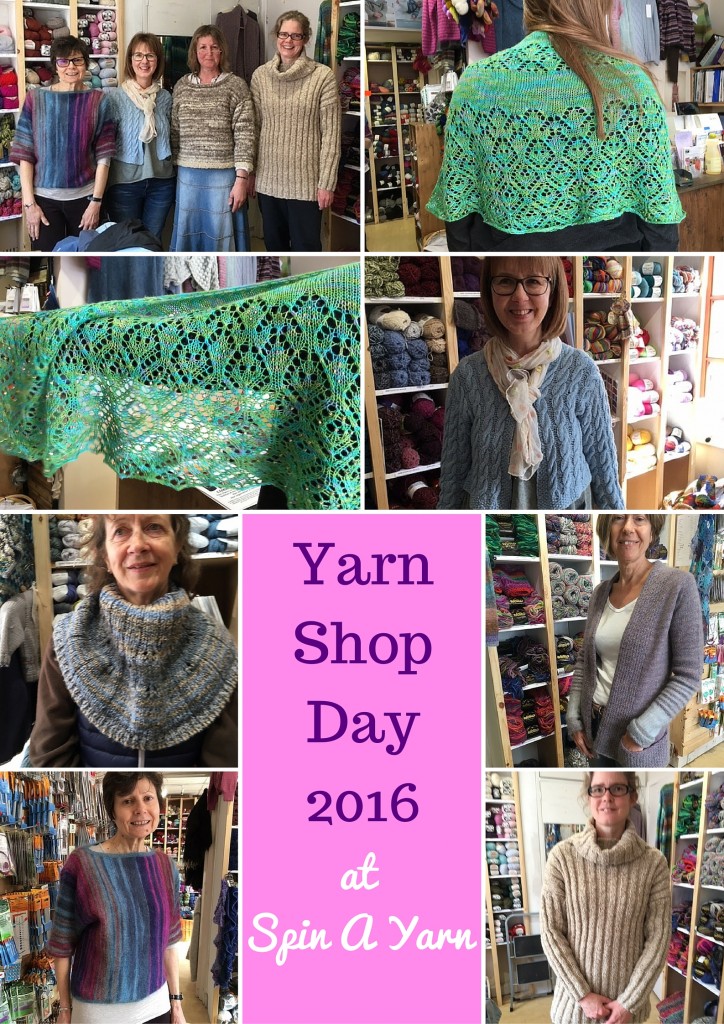 We drew the winner today – and Sarah (bottom right in her lovely Rowan Felted Tweed Aran jumper) was the lucky customer! Sarah, we've left a message on your voicemail 🙂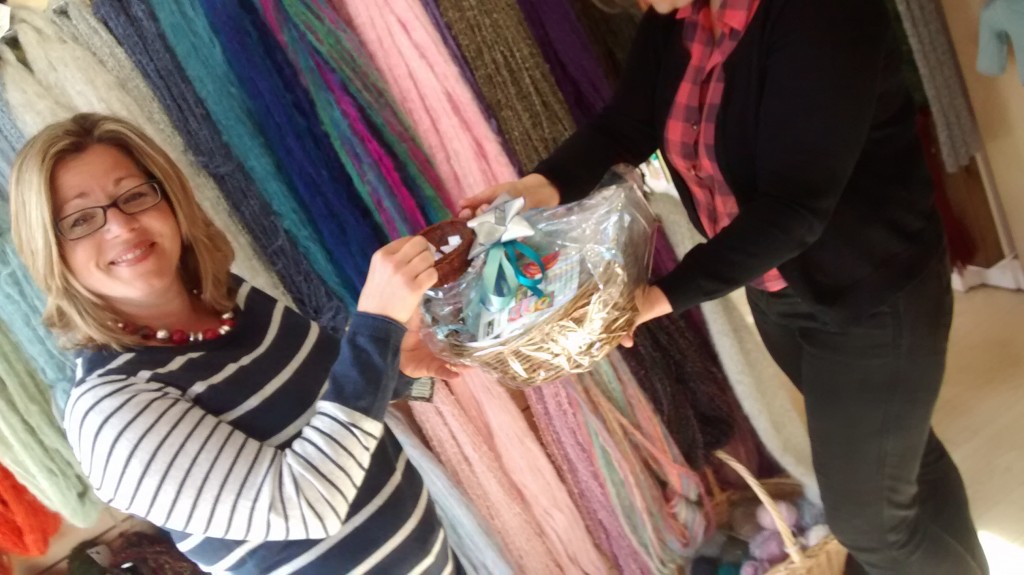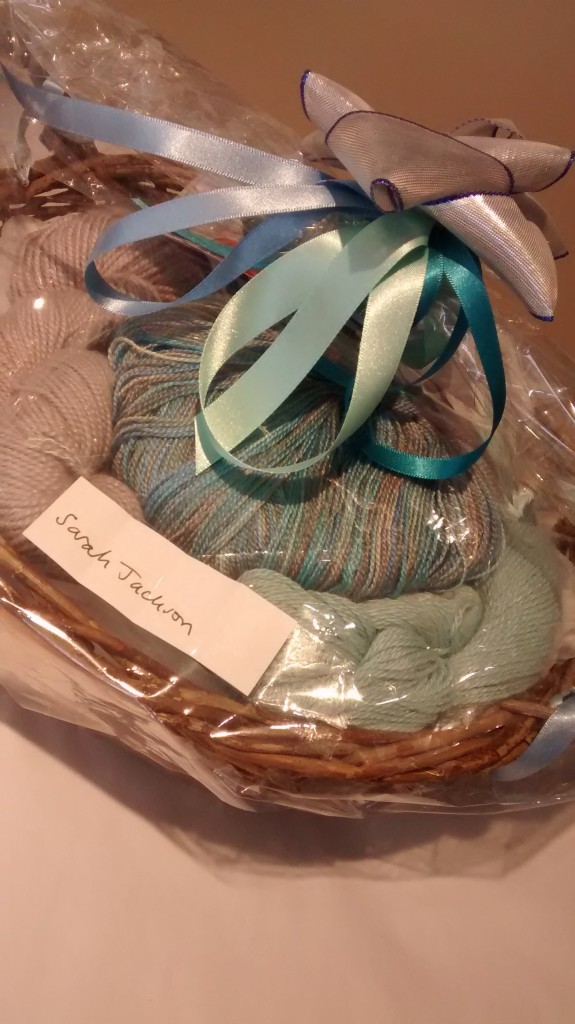 Thank you to all our customers who entered and to everyone who joined us to make the day such fun.