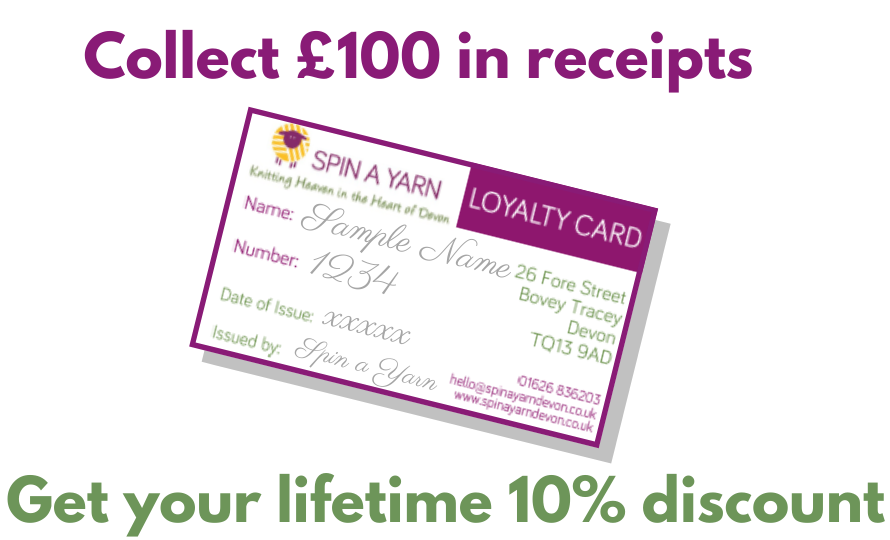 Our long-standing and generous Loyalty Card Scheme is our way of rewarding your loyalty.
It entitles you to a lifetime 10% discount on our yarns and accessories, which goes up to a fabulous 20% discount during our Loyalty Card Holder Sale weeks.
How does it work?
Every time you shop with us, whether over the phone or in our shop, keep hold of your receipt. We don't keep a back-up record of your receipts, so please keep them together in a safe place.
Keep collecting the receipts (there's no time limit!) until you reach £100, then bring or send them to us with your name and contact details (address, phone number and email address).
We then send these back to you within 7-10 working days with your laminated Spin A Yarn Loyalty Card, bearing the number which will entitle you to your discount.
Any queries? Don't hesitate to get in touch!