Every year the Campaign for Wool organise a week of events designed to educate, inspire and promote the benefits of wool.
We'll be having our usual sale as part of those events, but thought we'd contribute to the celebrations with a post all about the properties of this amazing fibre.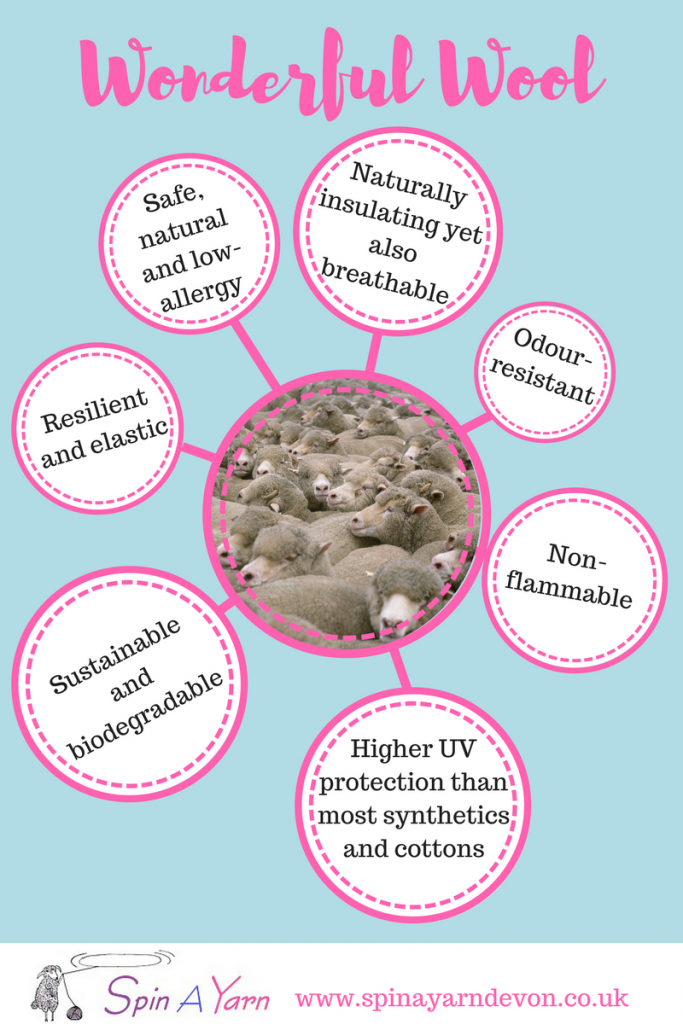 Using only grass and water as it's raw materials, unlike synthetics which are mainly derived from plastics and requiring fossil fuel (oil), wool is one of the most versatile, sustainable and natural resources we have. As if that wasn't enough reason in itself to wear wool, it's properties far outstrip most of the rival fibres on the market. Among it's many features are:
Breathability: wool fibres are crimped, and when tightly packed together, form millions of tiny pockets of air. This unique structure allows it to absorb and release moisture—either in the atmosphere or perspiration from the wearer—without compromising its thermal efficiency. Wool has a large capacity to absorb moisture vapour (up to 30 per cent of its own weight) next to the skin, making it extremely breathable.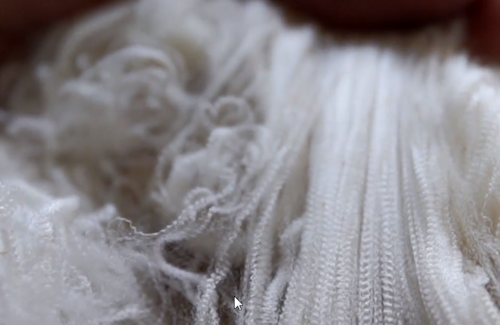 Resilience: wool fibres resist tearing and are able to be bent back on themselves over 20,000 times without breaking. Due to its crimped structure, wool is also naturally elastic, and so wool garments have the ability to stretch comfortably with the wearer, but are then able to return to their natural shape, making them resistant to wrinkling and sagging. Wool therefore maintains its appearance in the longer term, adding value to the product and its lifespan. Wool is also hydrophillic—it is highly absorbent, and retains liquids—and so dyes richly while remaining colourfast, without the use of chemicals.
Suitable for all climates: thanks to its hygroscopic abilities, wool constantly reacts to changes in body temperature, maintaining its wearer's thermophysical comfort in both cold and warm weather.
Safe: it is not known to cause allergies and does not promote the growth of bacteria. Thanks to its high water and nitrogen content, wool is naturally flame-retardant, and has a far higher ignition threshold than many other fibres, will not melt and stick to the skin causing burns, and produces less noxious fumes that cause death in fire situations. Finally, wool also has a naturally high level of UV protection, which is much higher than most synthetics and cotton.
(Thanks to The Campaign for Wool for the science there!)
We know from our experience here at Spin A Yarn that the wool garments that our customers bring in – sometimes decades old – with the correct care, remain vibrant, soft and warm – often handed down from generation to generation. We have even seen historic gansey jumpers and heirloom christening blankets – all cherished and ready to serve a new owner.
If you've always thought 'wool is too itchy for me' or 'wool is too hard to care for' then never fear. Our customers are often surprised at how incredibly soft and smooth some of our merino yarns are – virtually as non-prickly as cotton, perfect for the most sensitive necks or small babies. Plus there are now a huge array of yarns which can be machine washed – and even tumble dried! – due to new processing methods. Our experienced staff can talk you through your concerns.
If you're still in any doubt, pop in to the shop and ask to try some of our many pre-made samples up – once you move to natural fibres, we've found it's hard to go back!