Being a British yarn brand, Rowan Yarns know all about the unpredictability of our weather and the importance of having 'transitional' items in a wardrobe – those cardis, jumpers and cowls which are just right for an unseasonably cool Spring/Summer day, and also perfect for a sunny winter's day.
It feels like that kind of weather is on it's way now, so we're offering
10% off all in-stock Rowan Softyak!
Click here to view the yarn on our website, or read on to learn more about it.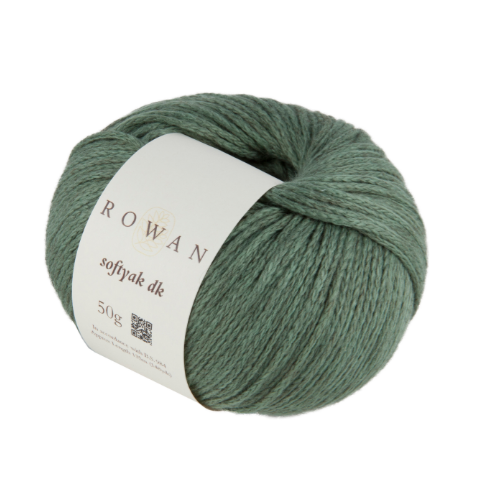 We were intrigued when Rowan introduced Softyak, an exciting new blend – 76% cotton, 15% yak and 9% nylon. Whilst yak might not be the first thing that comes to mind when you think of Rowan, the fibres are beautifully soft and give the yarn a lovely mottled look.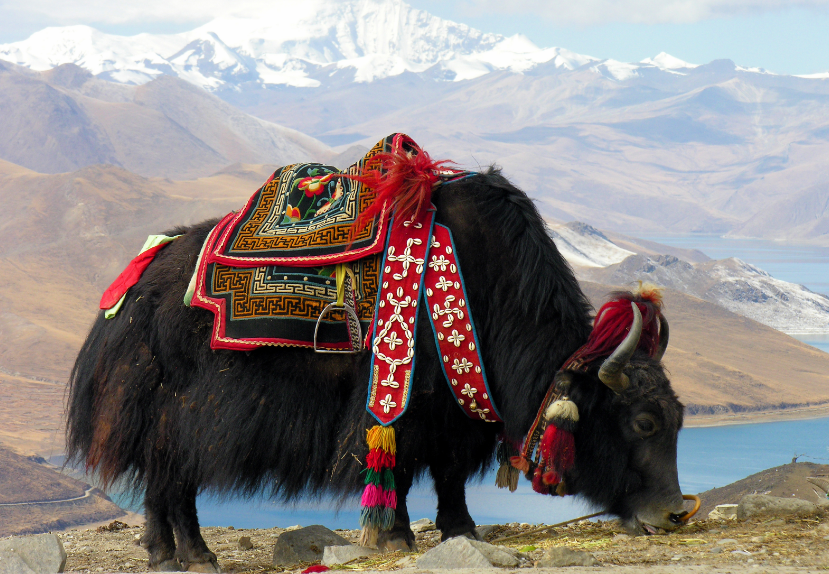 The yarn is a chainette construction which, as we know from Rowan Lima and Alpaca Merino, results in a bouncy, loft yarn which is warm yet breathable. And even better – the yarn is static resistant and anti-microbial!
Naturally there are some beautiful patterns to accompany Softyak. Rowan Magazine 61 particularly features some gorgeous patterns which really make use of the subtle colours and crisp stitch definition.
Our favourite is Periwinkle by Martin Storey, a cropped cardi which looks great on all ages – we have a sample of this one in the shop if you want to try it.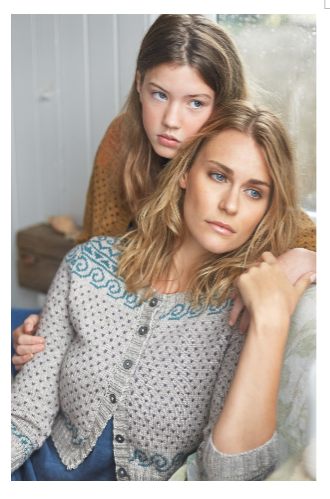 Clovelly is a relaxed and slouchy jumper with more cables than you can shake a stick at – more classic Martin Storey!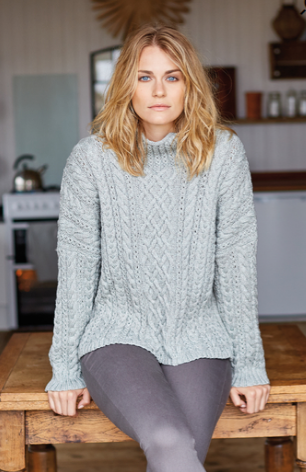 Rockling is exactly the type of cosy card which can be thrown on in all weathers: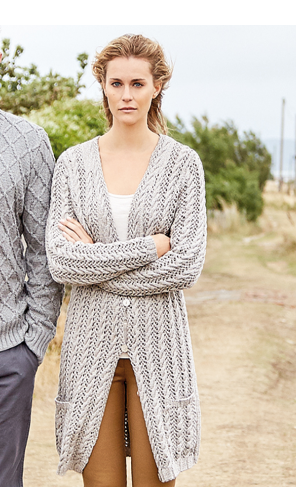 And Bommie combines traditional fair-isle motifs with geometric designs for a contemporary twist.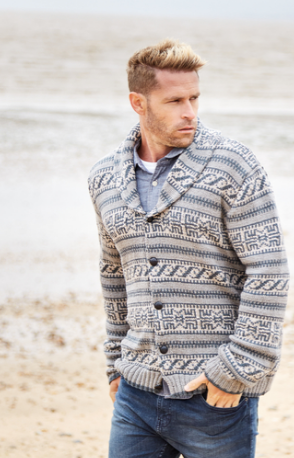 The discount is only while stocks last, so pop into the shop and ask to see the Softyak samples if you want see how it knits up.