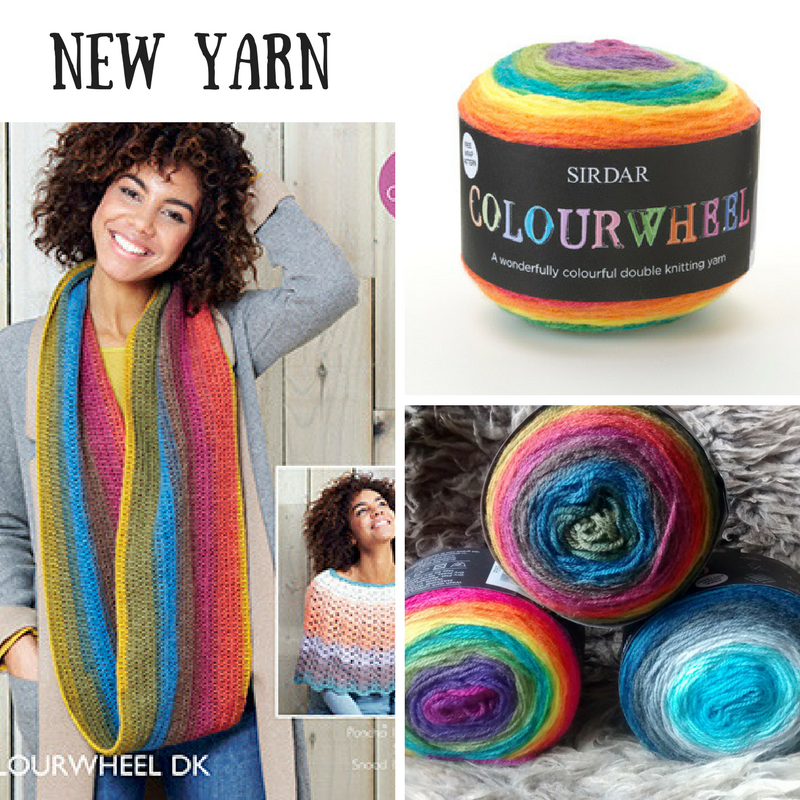 If you pass our shop window your eye might well be caught by our new yarn, Sirdar Colourwheel. This yarn is fantastic value at £11.00 for approx 520m per ball, which includes this free lacy scarf pattern printed on the ball band!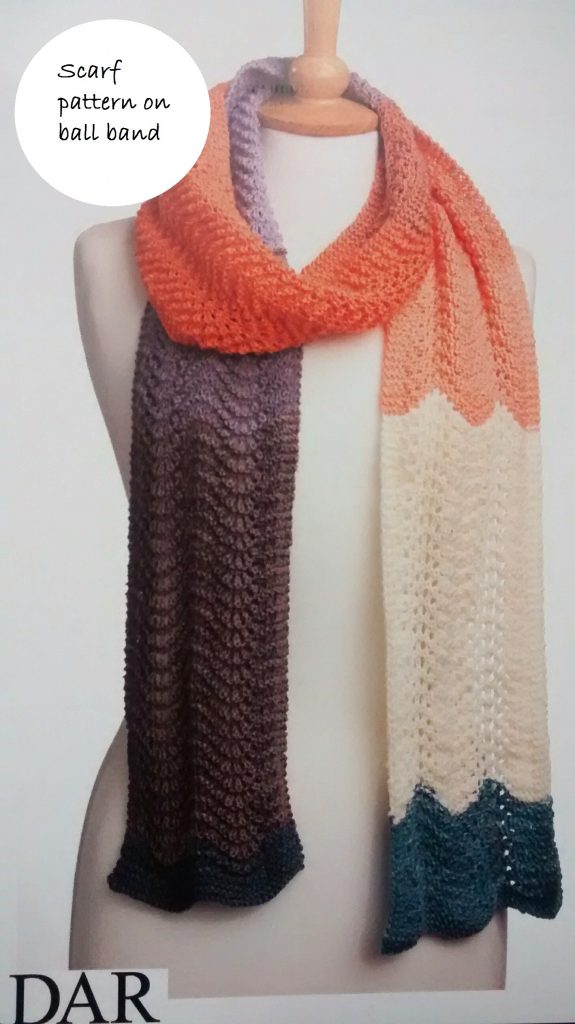 We can also provide the free pattern which is photographed on the ball band, for a pretty lacy shawlette – just ask when buying: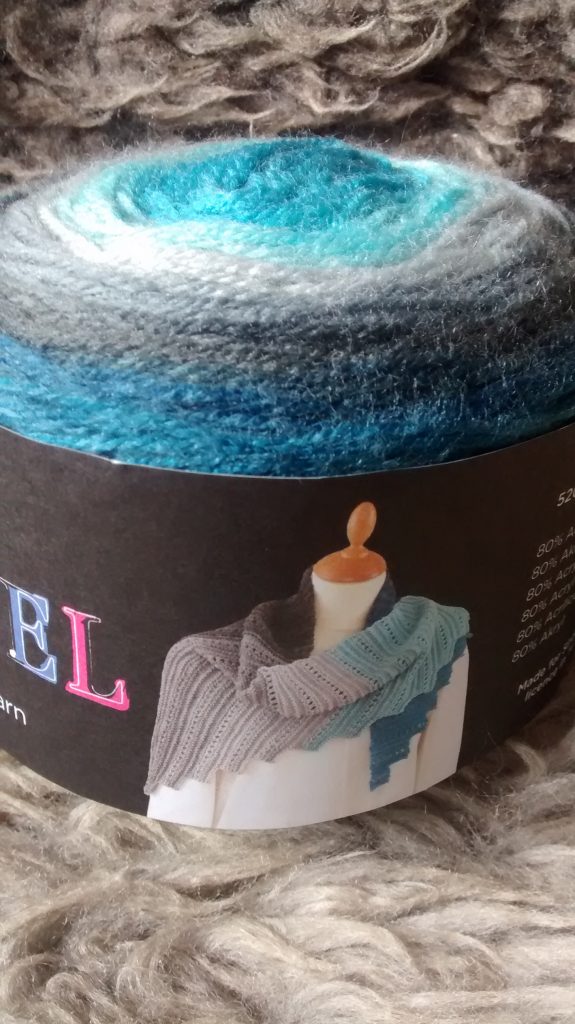 Sirdar have published a lovely collection of one-ball patterns for this yarn, including many in crochet – a real treat for our crochet fans who don't usually have such a big choice! The yarn is a very practical 80% acrylic/20% wool blend and thanks to the gorgeous colourways will be absolutely perfect for kids knits and blankets as it is machine washable.
How pretty do the different shades look knitted up?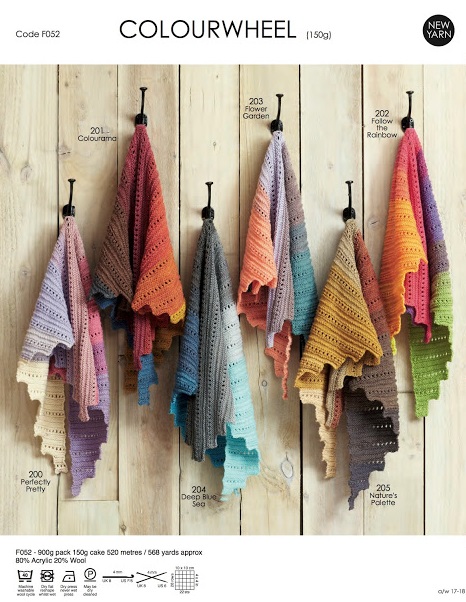 To buy this yarn just pop into the shop, give us a call on 01626 836203 or to read more online go here: Sirdar Colourwheel.