We've just received some gorgeous new Noro yarns for Summer 2016 and we thought we'd tell you a bit more about them…(click on the images to see them up close 🙂 )
First up is an exciting new Chunky weight addition to the range, called Ginga. From the Japanese meaning 'galaxy' or 'Milky Way' (銀河), this blended yarn captures the imagination with elements of glimmering silk and tonal wools.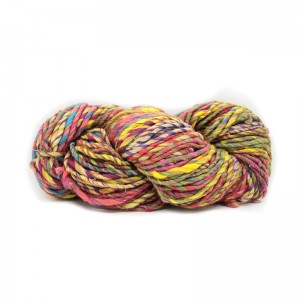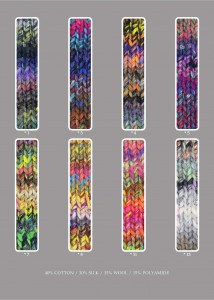 The range of shades vary from dark and stormy to bright and spirited. On 6.5mm – 8.00mm needles this chunky yarn is bound to transport you out of this world! The blend is 40% Cotton, 30% Silk, 15% Wool, 15% Polyamide.
Next comes the beautiful summer DK Mirai. Mirai is a Japanese girls name meaning 'The Future' which Noro has beautifully captured in this cotton blend. Equal parts of silk and viscose give vivid colours with fantastic drape while a hint of polyamide provides strength and durability.
Both these yarns are available in the shop so pop in or give us a phone/email to get started on your summer noro patterns!