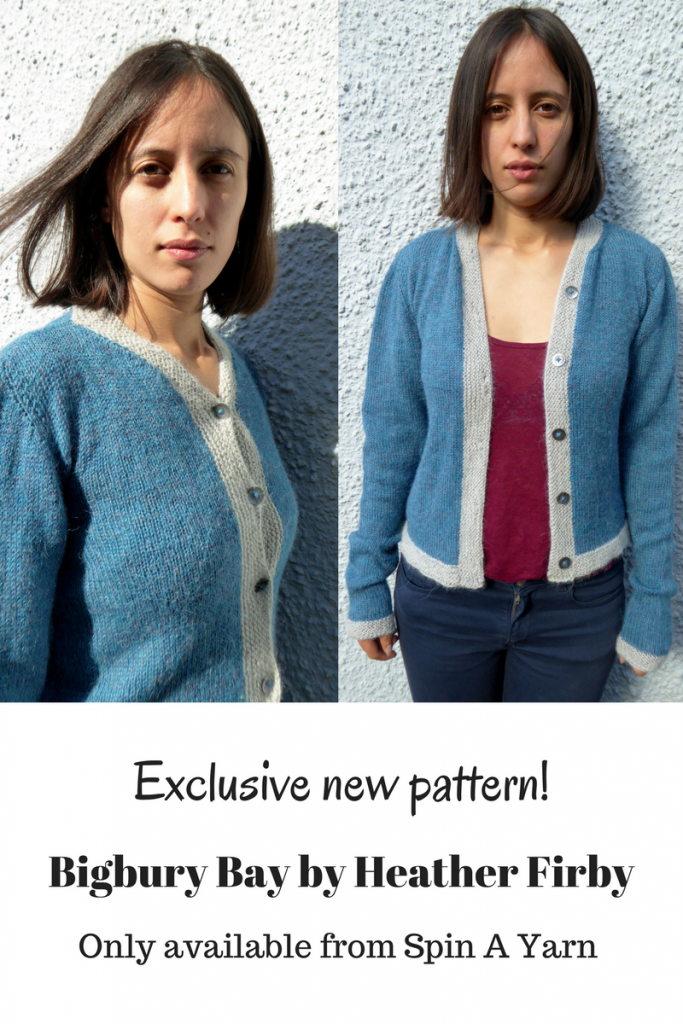 We have a lovely new pattern to share with you today. After designing the Trendlebere Jumper for us, we asked Heather to come up with a cardi design that was classic and versatile. She came up with Bigbury Bay – a cardigan with a timeless look which can be knitted in bold contrasting colours for a contemporary look, or all in one colour for a more subtle effect. You can use any DK yarn to knit it – although it works beautifully in Adriafil Sierra Andina alpaca – you can feel how soft the sample garment is when you next pop into the shop! The pattern also features two different lengths as we know some of our customers prefer slightly shorter or longer cardis.
You can buy a copy of Bigbury Bay in the shop for £3.00, enquire to order it though our website here or it's available to buy on Ravelry.com here. If you knit it we'd love to see your photos – either share them on Facebook or Instagram (@spinayarnshop).
You can also follow Heather's exciting design work at her Facebook page: Woolly Minded Knitwear.