The gorgeous new Pompom Magazine is now here and we wanted to share with you just what a lovely crop of patterns it contains – especially as the theme of this issue is 'Botanical' – and we know how many of you are inspired by nature and your gardens!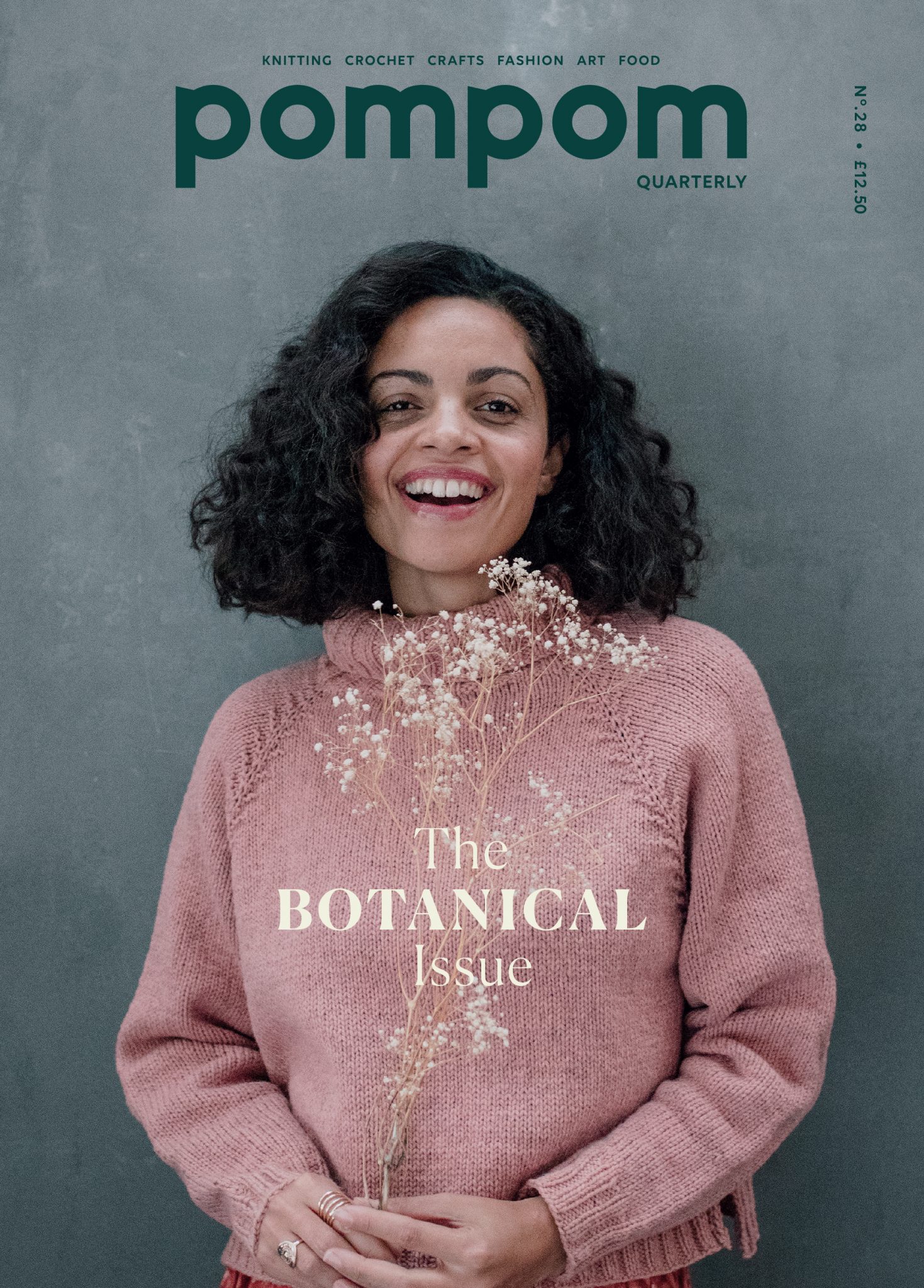 As you can see there are some lovely patterns from contemporary designers such as Emily Greene and Kelly Ordemann.
One of our favourite things about Pompom is that you're not just getting a pattern collection – this issue also features Anna Maltz's musings on plant-based fibres, Rebecca Lawrence's method for botanical-infused gin, and Paula Goosen's tutorial for making your own floral lotion bars.
It costs £12.50 which is great value for 9 patterns! You can enquire to buy it here, or just call 01626 836203 or pop into the shop browse it with a cup of tea.