One of the comments we often hear is that our crochet-loving customers wish there were more contemporary crochet patterns on the market. As Joanne Scrace of The Crochet Project put it, "often crochet has been viewed as "best for homewares and novelties" and has struggled to lose the reputation created in the 1970s of ill-fitting granny square jackets."
The Crochet Project have been working hard to completely transform the market and we are really pleased to be stocking two of their recently published books here at Spin A Yarn.
Everyday Wearables harnesses Joanne's in-depth understanding of how crochet fabric is created, the need for drape and takes fit and construction lessons from both knitwear and dressmaking. A world away from the lumpy garments so many people associate with crochet, she has created pieces that fit well and look great.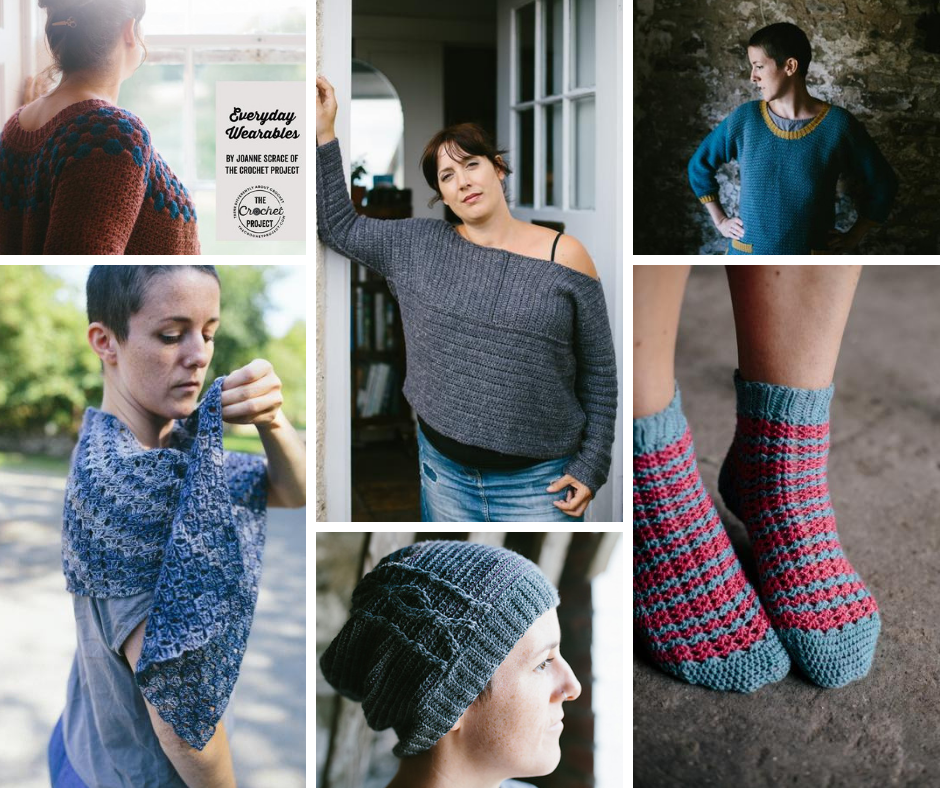 The book is filled with extremely detailed and helpful photo tutorials, so it's far more than the 8 patterns it contains – it would be a perfect gift for a novice to crochet who wants to start branching out into making garments.
The Crochet Project are also known for their beautiful shawl collections. We have the fourth Shawl Project book in stock – this time they have focused on designs which make colour-shifting gradient yarns really sing.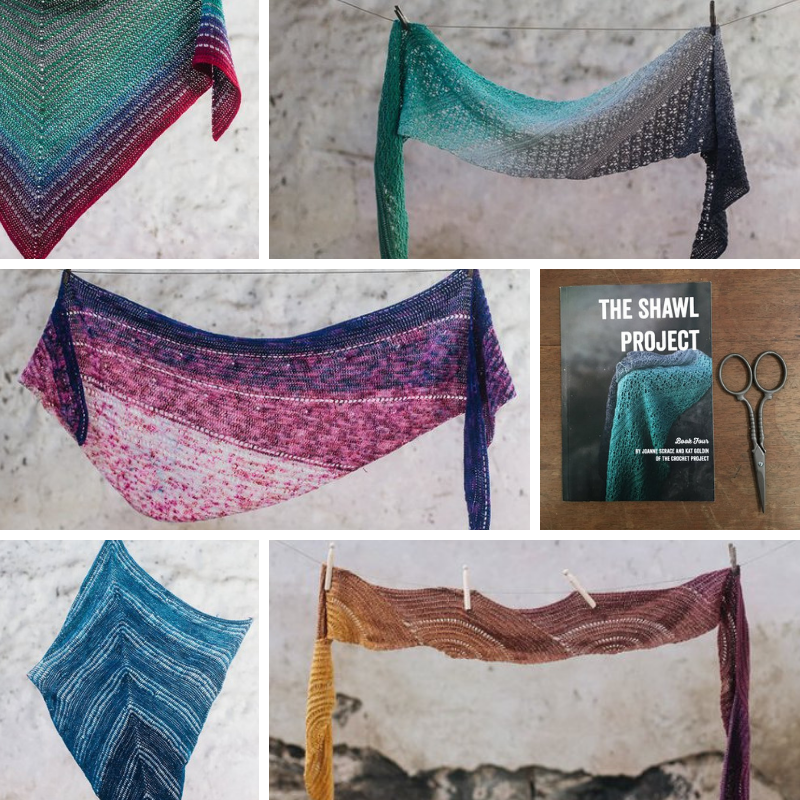 We have a huge selection of these yarns in stock – Schoppel Zauberball would be a perfect choice with their long gradients of colour throughout each ball.
Or what about playing with one of our new Devon Indie-dyed Lilypond Yarns?
You can find both these book in our shop or read more about them on our website here:
Everyday Wearables by Joanne Scrace of The Crochet Project