West Yorkshire Spinners continue to be an exciting British brand to watch, constantly working to produce new and excellent quality yarns at a really affordable price.
We were delighted with our most recent delivery from 'up North'.
Firstly, their stunning new Florist Collection in Signature 4ply. This range of shades has been inspired by the delicate, natural shades of flowers – from Peony to Cornflower, in a range of solids and variegated colourways.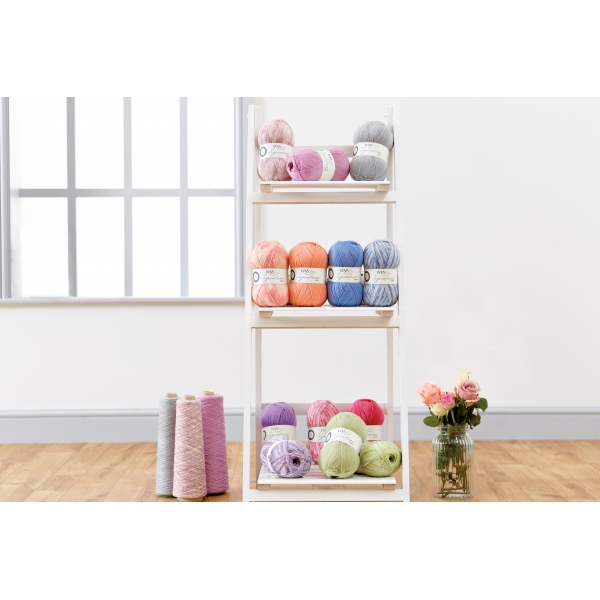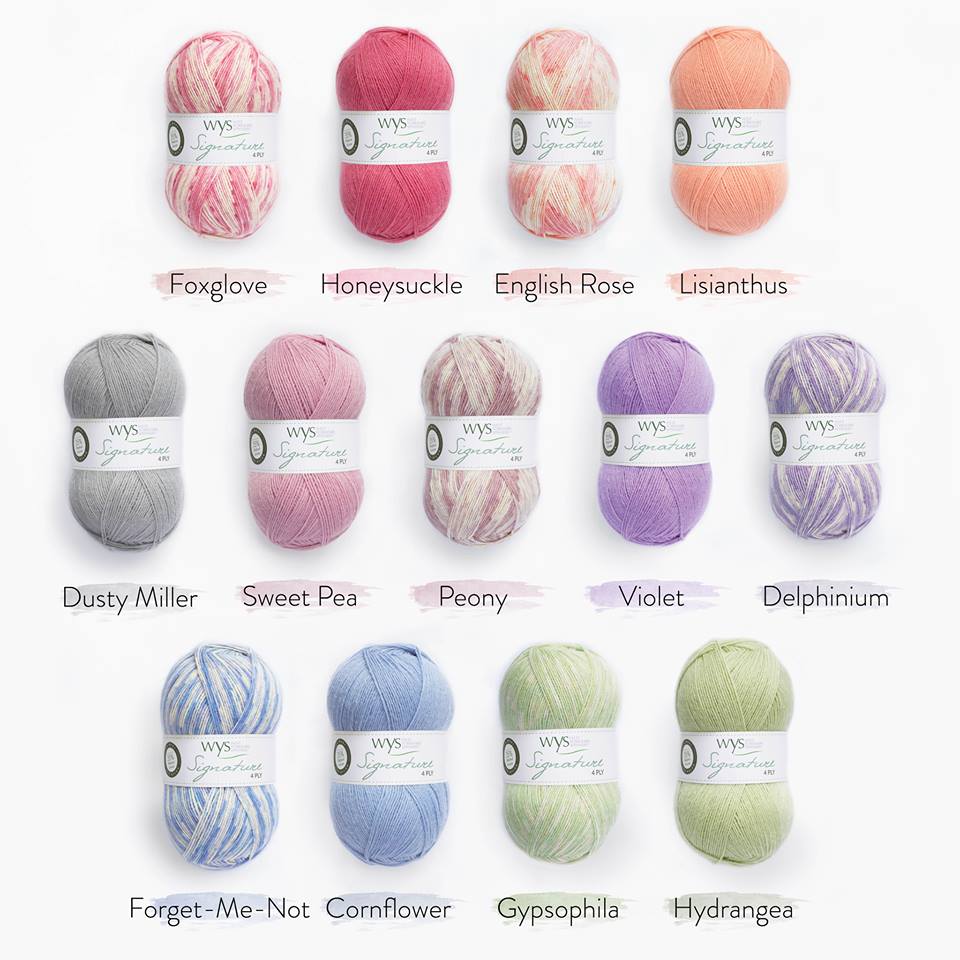 There is also a very pretty collection of patterns WYS have produced to support these yarns.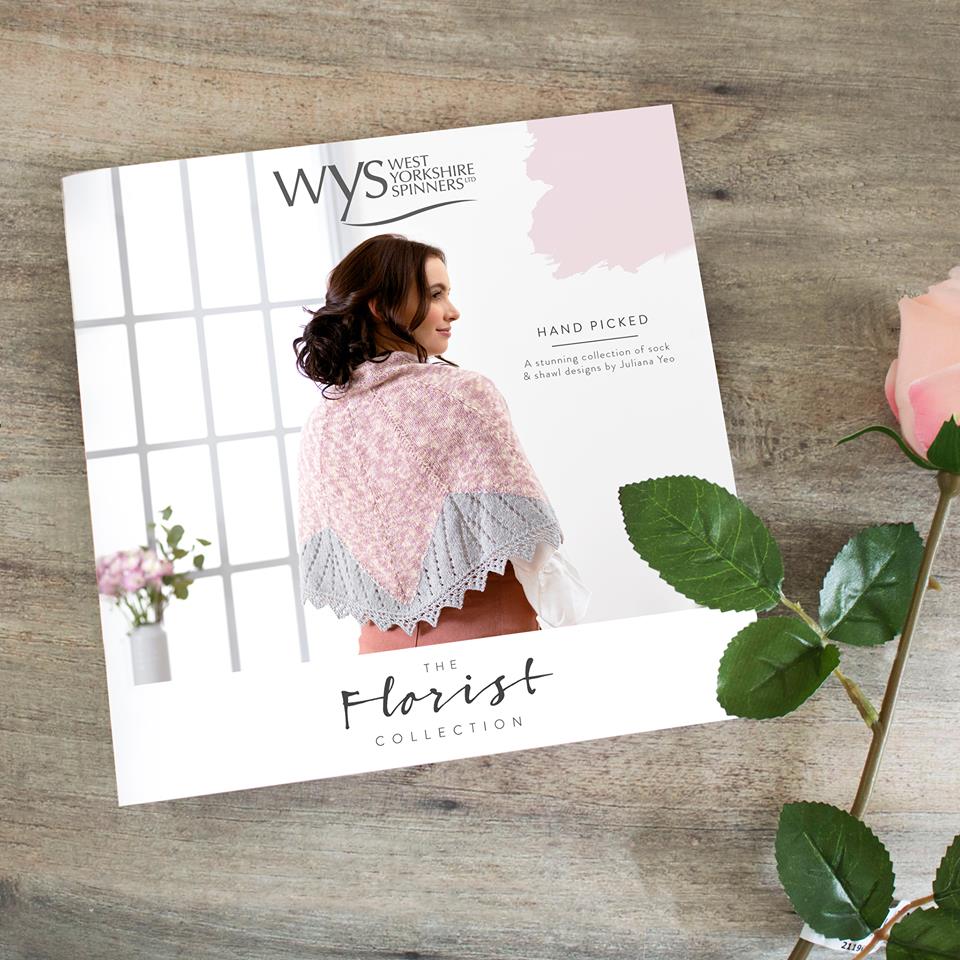 The collection features six designs by Juliana Yeo, are a combination of sock and shawl patterns, inspired by a delicate floral palette. The stunning shawl designs are both elegant and eye-catching, making them perfect for all seasons. A touch of fun is brought to the collection with the addition of three striking sock designs that complement the intricate prints of the Florist range.
Here are a few of our favourites!
(Florabella, the pink crochet shawl above by Anna Nikipirowicz, is actually available separately)
WYS Signature 4ply costs £7.20 for 400m which is great value!
Next we have WYS Illustrious Naturals.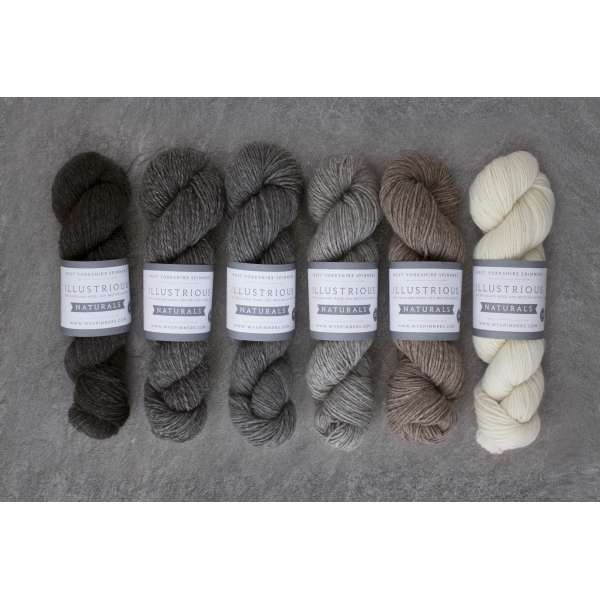 A luxurious blend of 70% Falkland Wool and 30% British Alpaca, this DK weight yarn is a great example of just how soft and warm British yarns can be. The Falkland Wool gives bouncy and crisp stitch definition, whilst the British Alpaca adds softness and lightness. WYS have made the most of the natural colour palette in this collection – did you know that undyed yarns are often softer than dyed yarns due to the fact that they go through less processing?
WYS Illustrious Naturals costs £10.95 per 100g hank and we stock it in 4 lovely undyed shades.
If you're popping in, do ask to see the new yarns and have a browse through the patterns!