Welcome to the Spring newsletter.
If you're reading this then you are well aware that our brochure is no longer being printed and we are going digital.  Hopefully saving a few trees in the process. Did you receive the mailing in your email inbox? If not then just drop us an email through this link and let us know, we can make sure you get it.
The eagle-eyed among you will have spotted the brand-new logo.  The colours were inspired by those found on Dartmoor and we hope the strap line 'Knitting Heaven in the Heart of Devon' fully embraces our ethos.

Over the coming months we will be slowly but surely changing our stationery and the shop signage. Those of you who have visited the shop recently will have already noticed some cosmetic changes, who'd have thought that a set of chairs would illicit such squeals of delight… and that was just the staff!
We have a jam packed programme of Workshops this Spring, all led by your favourite tutors. Plus, this year we have a welcome return of Sue Lewis teaching two Landscape Felting workshops.

We are pleased to announce that Anniken will be teaching some half day workshops and for those of you who have work or commitments during the week, some popular workshops will also be held on a Saturday – look out for those dates!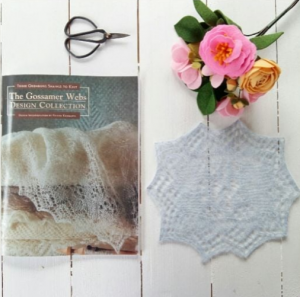 You can now choose between 3 ways to book our workshops – either by telephone, in store or online via Eventbrite. To view our exciting programme, click here.
There is quite an important change to the Workshops and that is we are no longer able to offer a lunch. Therefore, you will need to bring your own lunch or buy from the fabulous facilities that Bovey Tracey has to offer. We keep a list of local cafes and delis on our website. Refreshments will still be served throughout the day as well as elevenses and afternoon tea time treats.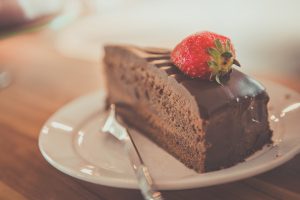 We're looking forward this year to sourcing new and fabulous yarns to sit alongside our current range.  The expansion of our Adriafil range and the introduction of John Arbon last year has been successful.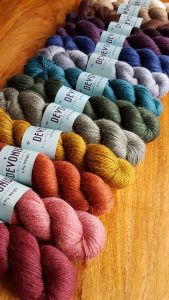 Rowan will shortly be launching a new yarn called Moordale, a blend of British Wool and British Alpaca with pattern support by Martin Storey.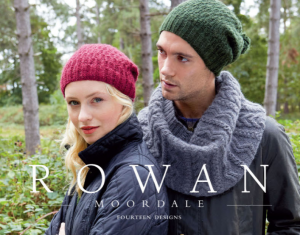 This year we have also made the decision to add an extra knit club session – this will usually be the third Wednesday morning of each month but we will be adding the dates to the Workshops page of our website soon, so do check before you come along and join us.
On a personal note I would like to say a huge thank you to all the staff and customers for your very warm welcome.
Wishing you all a Happy and Prosperous New Year!
Trish