Last year December 2019 BC (Before Coronavirus), my friends Deslyn, Nikki, Anne and I took a trip to Amsterdam because they all had significant birthdays ending in Zero. I have promised not to mention any ages but as the youngest I have been dubbed the Apprentice as I first met them in a workplace environment 13 years ago and we have remained firm friends since.
Although this trip was not about me, the first stop on our itinerary was the local yarn shop Stephen and Penelope – Stephen being the knitwear designer Stephen West. With smartphone in hand and Nikki navigating we found the shop without too much trouble, even though Nikki would keep saying left or right and pointing in the opposite direction! The yarn-bombed bicycle outside was a giveaway.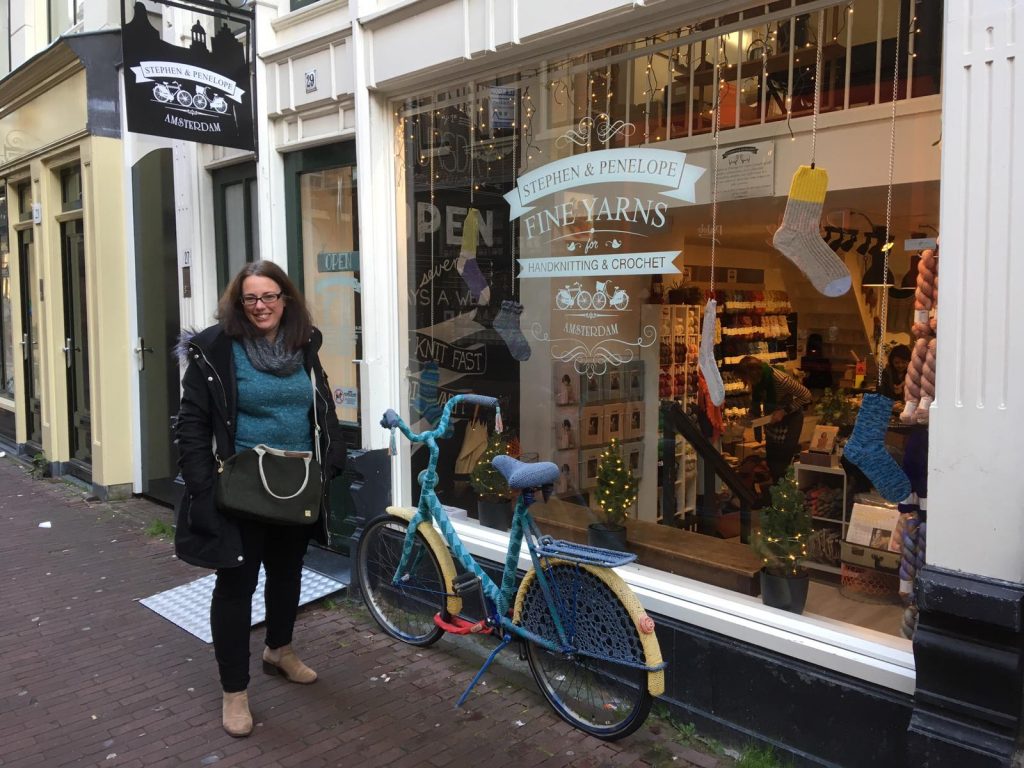 They were very patient with me as I fondled and squished my way around the store, the yarn that is, it is not acceptable to fondle or squish the staff.
There were some familiar yarns to me and lots that were not, so I headed to the 'local' section and proceeded to ooh and aah. We've all bought yarn and then wondered what to do with it, so I started with the buying of a pattern.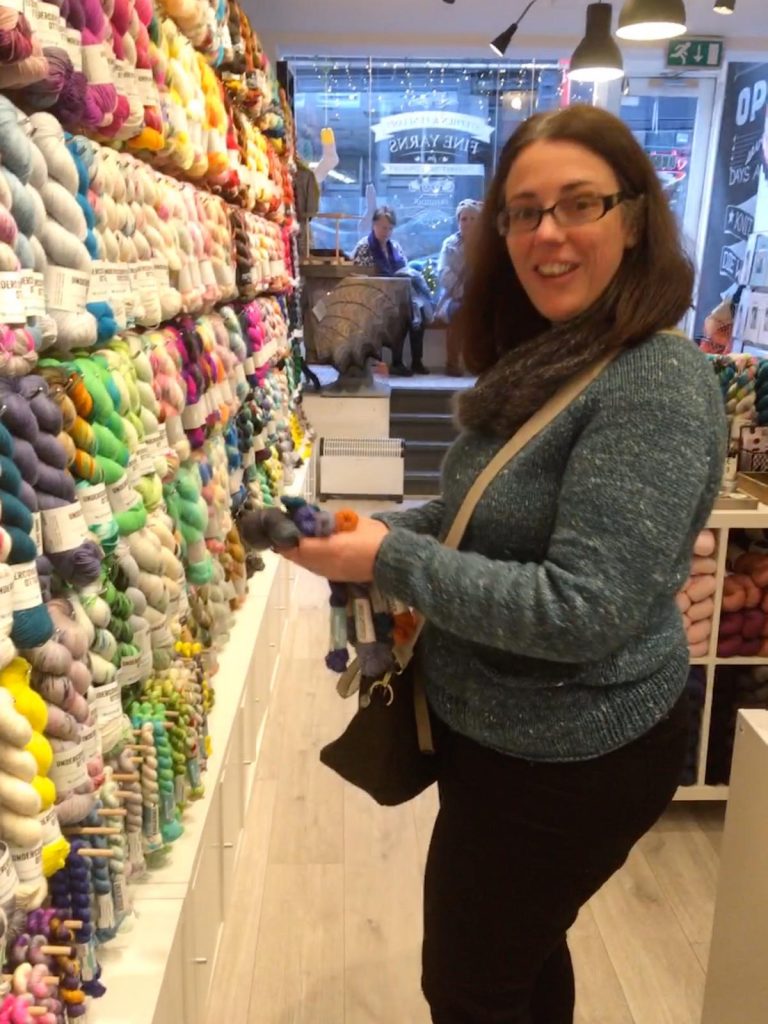 Stephen West is well known for some very elaborate shawls, but I thought I would play it safe and opted for his pattern called Sharktooth. Choosing the yarn was the next step. Having decided I would like something variegated I chose a Merino Swirl skein by Fru Valborg, a Swedish yarn but dyed exclusively for Stephen and Penelope, 80% Superwash Merino, 20% Nylon in shade Night Owl. Still wanting to get some local yarn, I bought a mini skein of Undercover Otter a hand-dyed yarn from Amsterdam, an Otter Pup, to contrast on the picot edge bind off.
I also snapped up some extra Otter Pups, bespoke bicycle stitch markers and project bags to treat the staff for Christmas.
I had fully intended to start the shawl as a little Christmas present to myself but after hunting high and low on Boxing day I couldn't find the correct needles. I should have checked the multiple WIPs! I finally got around to starting it (twice) on Easter Sunday. Starting can be tricky and with only a few stitches and 6 stitch markers it was hard to see the pattern establishing at first.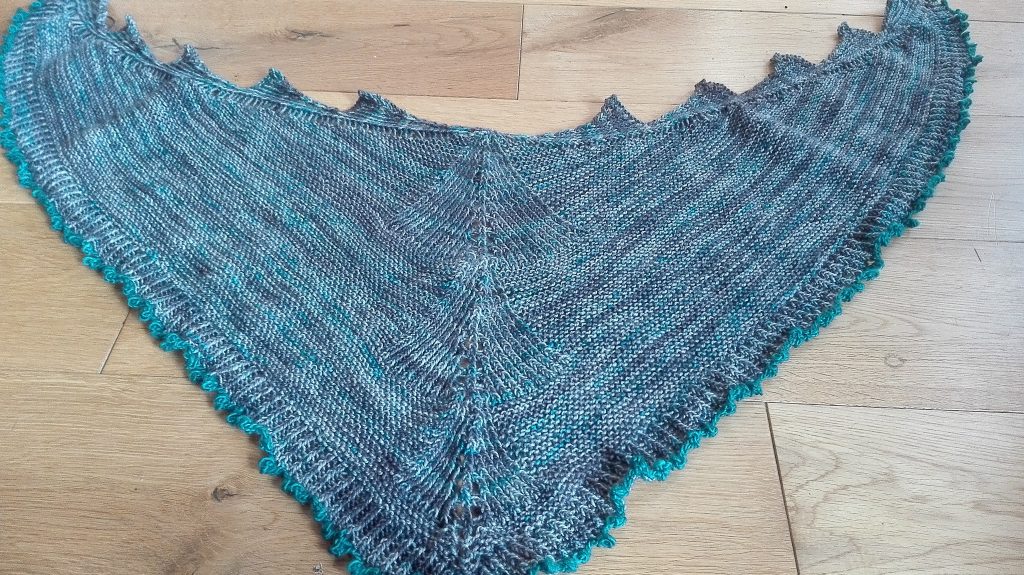 The yarn was a delight to knit with and there was enough of a pattern to keep me interested but not too much that requires a lot of attention, there was a nice rhythm to it once you were in the groove. I only knitted the small shawl but I've seen a picture of the larger size on Ravelry where the shark teeth are knitted in a contrast to the main body, it would make a lovely accessory to both casual and formal wear…my next project? Without being able to nip over to Amsterdam again, I'm eyeing up our Lilypond Yarns and WYS Exquisite 4-ply.