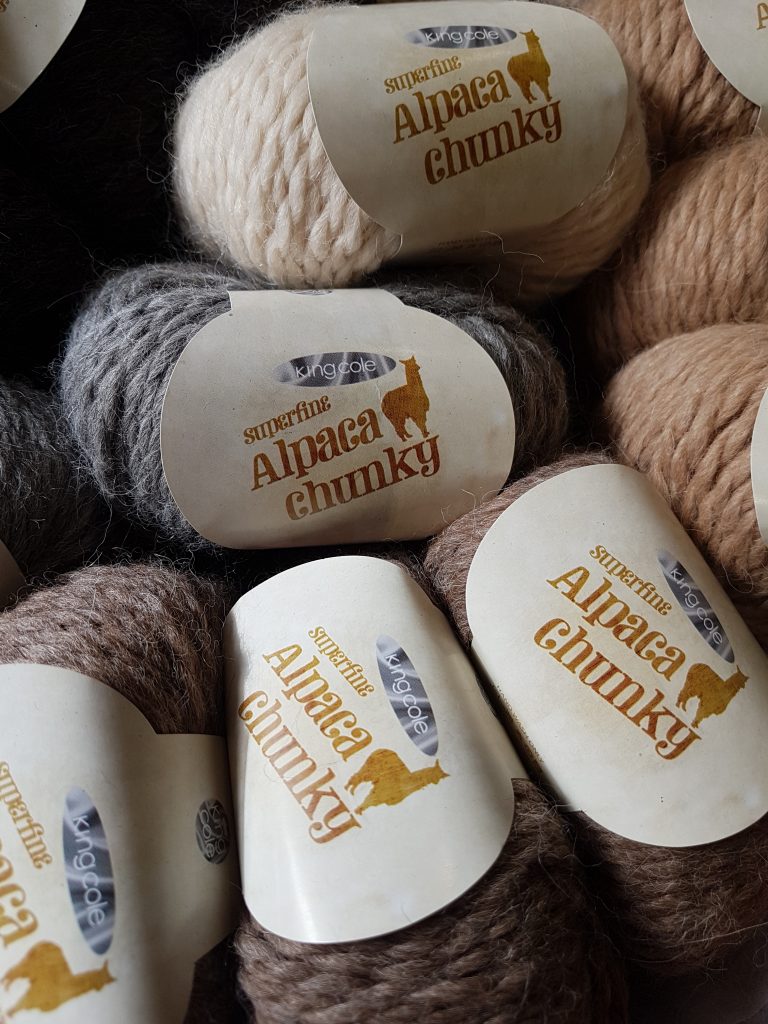 We have a gorgeous new arrival here at Spin A Yarn…King Cole Superfine Alpaca Chunky.
This sumptuous natural Alpaca yarn comes in 5 soft neutral shades, Fawn, Koala, Camel, Charcoal and Grey. We know our customers love natural shades, and we find undyed yarn has a special softness all of it's own. If you're planning a trip to the shop, make sure you pick it up and give it a squeeze!
The yarn is supported by a beautiful book full patterns – from Socks, Hats & Scarves to Vest tops and shawls. With most projects only requiring 1 to 2 balls, this book is a fantastic cost-effective way of adding some luxurious natural fibre to your wardrobe. Click here to view the yarn on our site – as usual to order, pop in, email an enquiry through or just give us a call!