Blackberries are already ripening, and whilst we are still having some sunny days, there's already a slight hint of Autumn in the air…which means that we're getting very excited about the launch of some lovely new Rowan yarns and pattern books!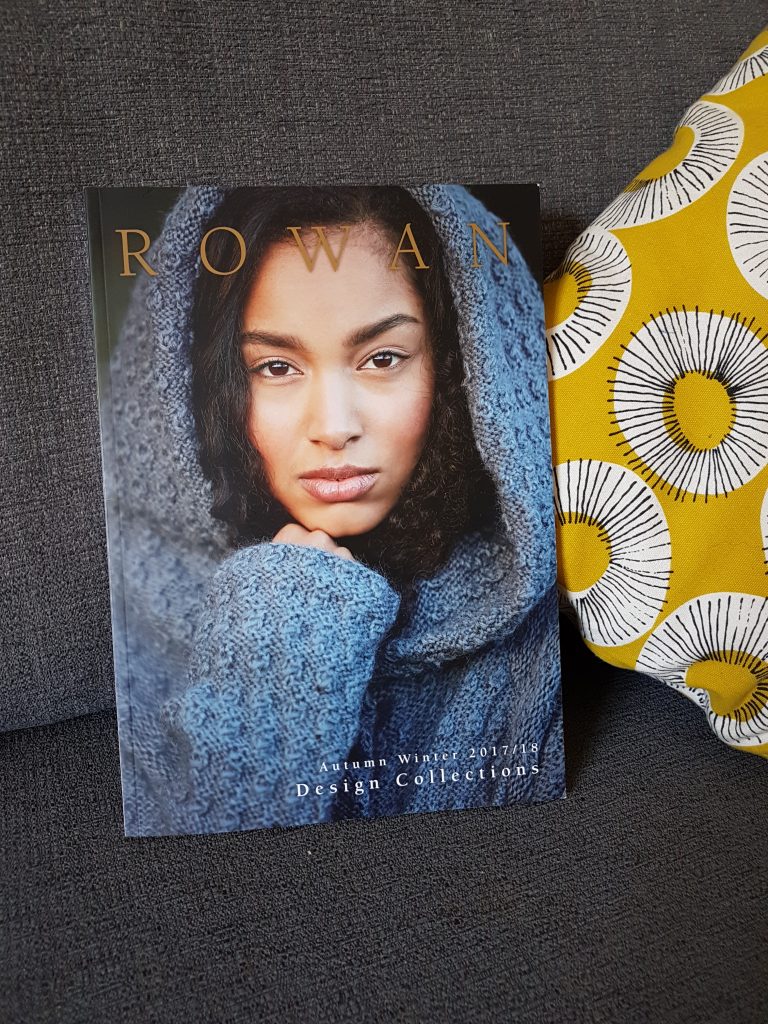 First up we will be getting Valley Tweed in. Rowan are returning to their roots with this traditional 100% wool 4ply tweed, made in Yorkshire.
You really get a feel from it from this footage of the Valley Tweed photoshoot:
It will be accompanied by a book of 7 designs by Lisa Richardson, and we think this pretty moss-stitch jacket will be particularly popular.
Next up is Cashmere Tweed, made with extrafine merino and a luxurious 20% cashmere. Very exciting – there'll be a collection of 7 Scandinavian and Icelandic inspired knits by Martin Storey to accompany it. Isn't this hat and scarf combo perfect!
We think these yarns and their pattern collections are going to usher in a return to what we know and love Rowan best for – wonderful quality yarns, soft and flattering colours, and superb patterns.
Lastly, Rowan have released a new pattern book for Brushed Fleece and Joyce is ordering in lots of the new colours in this versatile yarn. Brushed Fleece Knits features 8 designs from Quail Studio – classics with a contemporary twist. Brushed Fleece is a yarn which looks heavy but is actually incredibly light and warm!
The new Rowan Magazine 62 has already arrived at the shop. There are too many lovely patterns to choose from but we love this eye-catching Alpaca Merino Jacket by Lisa Richardson.
And as usual there are cables and fair-isle galore!
To order Mag 62 or to put your name down for a copy of the others, just give us a call on 01626 836203 or email customerservices@spinayarndevon.co.uk.