Rowan are making room for some exciting new yarns and limited edition collections! Their new streamlined range means that some old favourites are sadly being discontinued.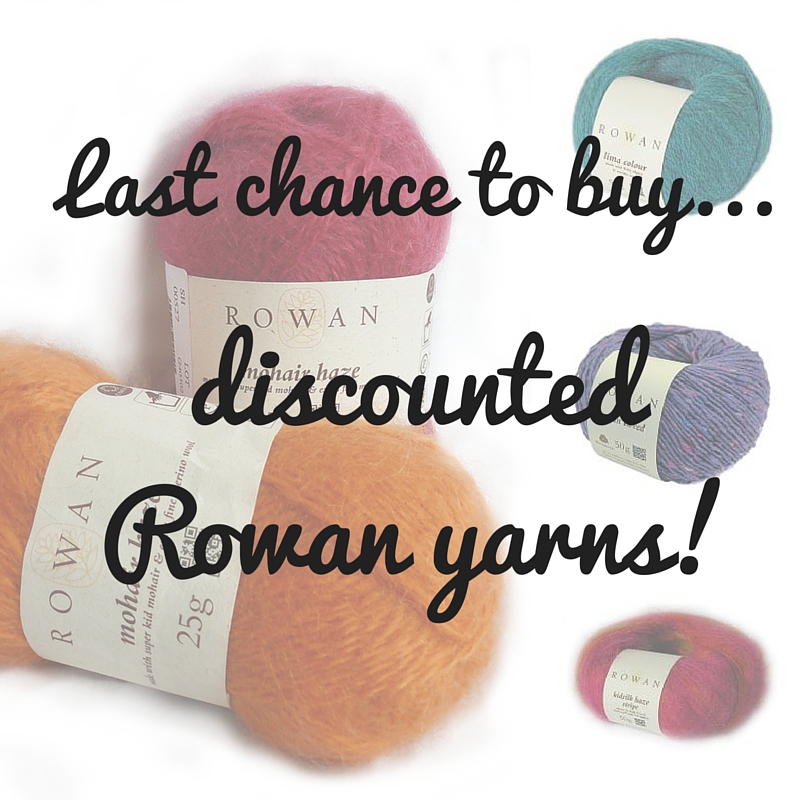 As we know our customers are huge Rowan fans, we though we'd let you know which yarns will be going, and give you the opportunity to stock up at a 10% discount (20% for Loyalty Card holders!).
We're only able to offer what we have available in the shop, so if there are any from the list below that you want to stock up on, just pop in, email us or give us a call with what you need and we'll see what we have for you! 
And don't worry, Rowan are continuing to produce many other long-standing wonderful yarns such as Felted Tweed and Kidsilk Haze. If you have a Rowan pattern you'd like to knit which uses any of the discontinued yarns, we'll be more than happy to help you find a substitute yarn from the many stocked in our shop.
Rowan Yarns being discontinued: 
Big Wool Silk
Superfine Merino DK & Aran
Pure Wool 4-ply
Kidsilk Haze Stripe
Mohair Haze
Wool Cotton
Rowan Finest
Rowan Tweed
Fine Art & Fine Art Aran
Alpaca Colour
Tetra Cotton
Cotton Lustre
Panama
Revive
Pure Linen
All Seasons Cotton
Soft Knit Cotton
Truesilk
Lima & Lima Colour
Fazed Tweed
Colourspun
Thick n Thin
Alpaca Chunky
British Sheep Breeds
Creative Focus Worsted
Chenille
Big Wool Colour