The cutest Adriafil dress pattern – free with yarn!
When Adriafil made their new patterns available to us recently, we just knew that we had to have a sample of this sweet little dress made up immediately.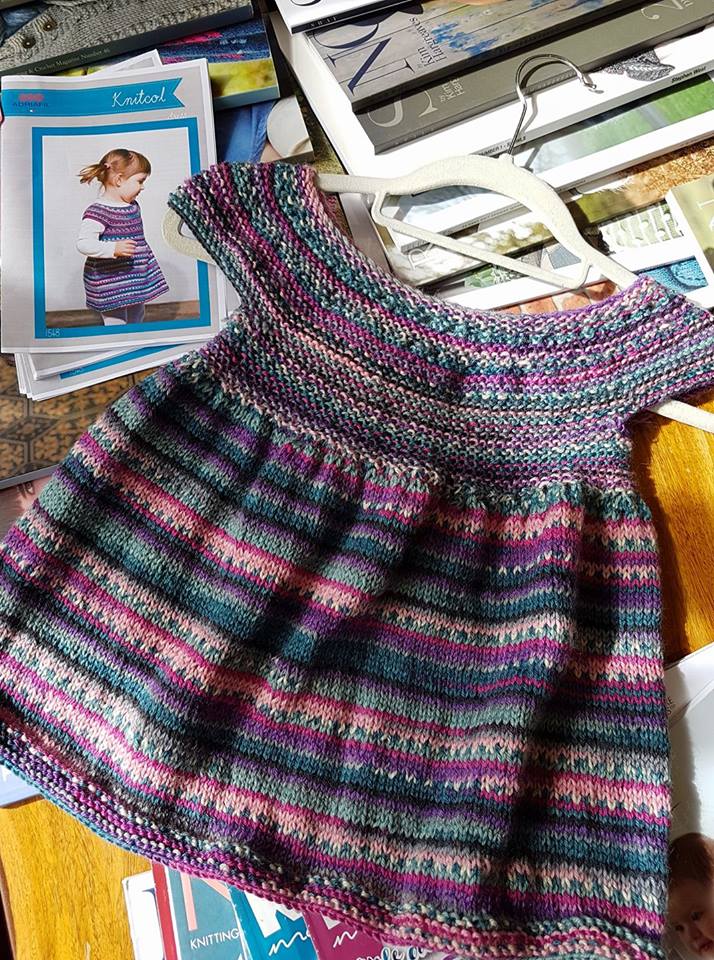 Adriafil Knitcol is one of our all-time favourite yarns here at Spin A Yarn. It's a self-patterning yarn, which means that the manufacturers have cleverly dyed the yarn in such a way that when knitted up it makes a lovely pattern, giving the impression that you've spent hours knitting complicated fair-isle patterns, when you've actually just knitted straight stocking-stitch!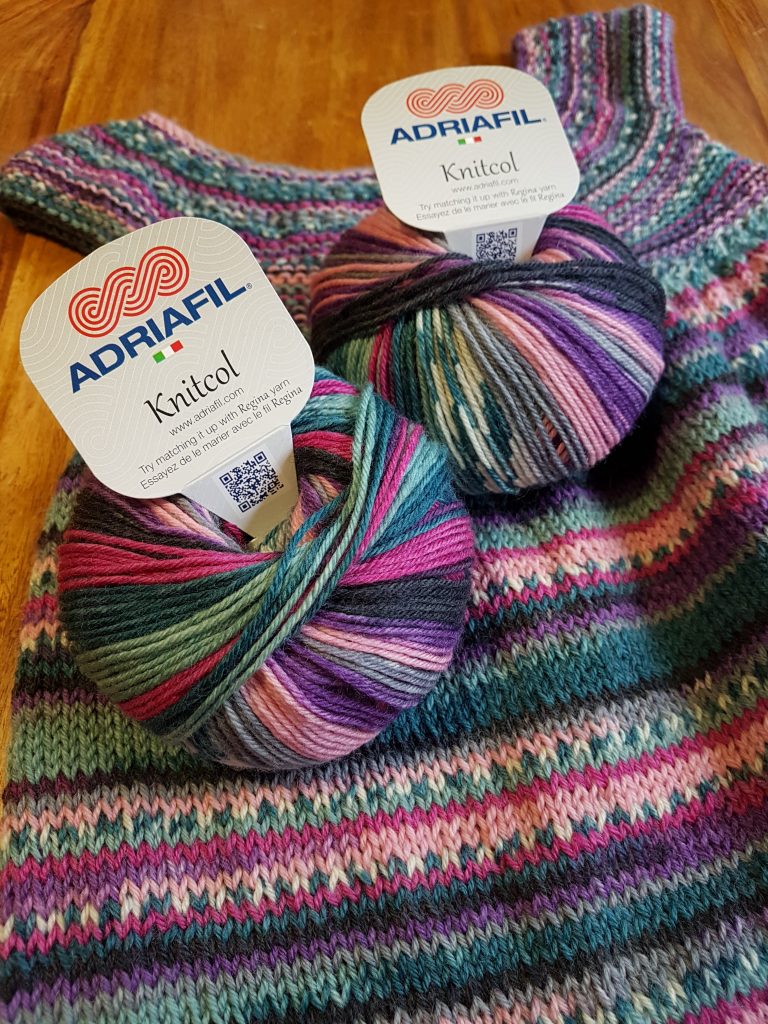 DK weight, 100% merino and machine washable, our customers have always loved it for children's knits as well as bright and fun accessories. As you can see, it looks quite different in the ball than it does knitted up.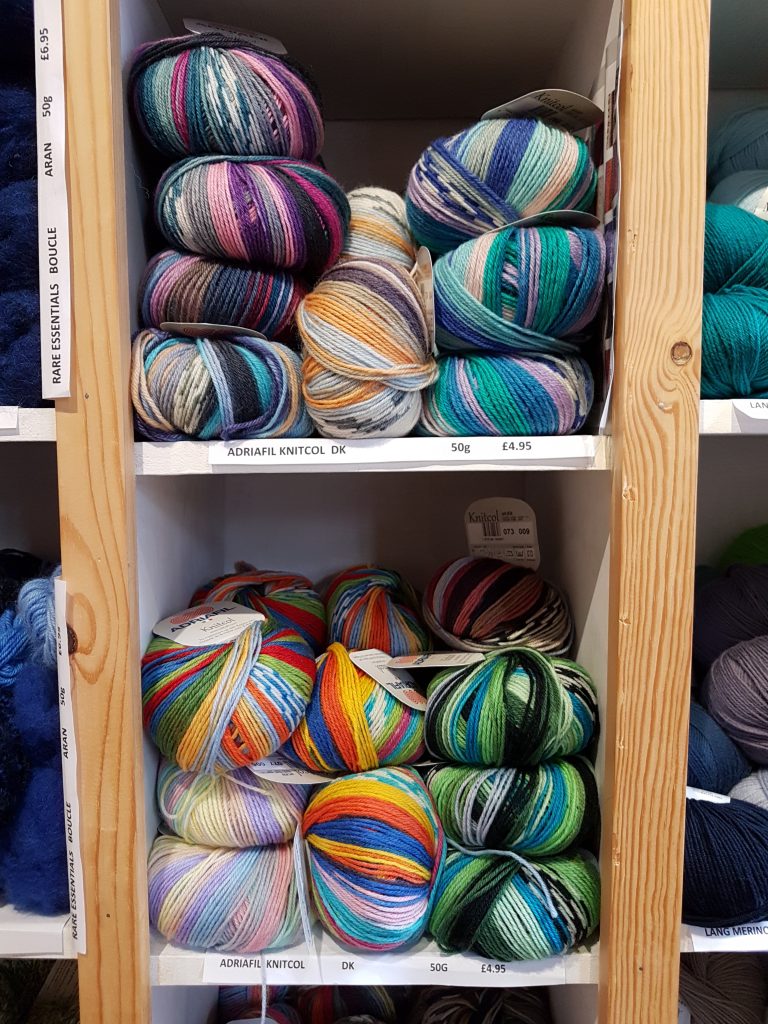 Fortunately Adriafil provided us with a helpful swatch chart which shows how all the different shades look when knitted.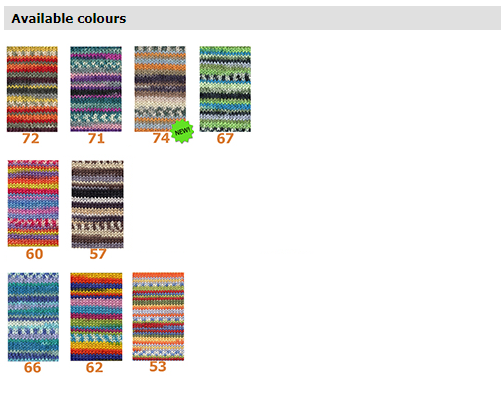 Aren't they clever?
The dress pattern is free from Spin A Yarn when buying the yarn from us to make it – just ask one of our friendly staff members if you're interested in making it.